© 2012 your very own website
Some thoughts on personal guitar design:
Many things affect the way a guitar plays, and the way it feels to you, the player. Although this article is aimed at Hybrid and electric guitars many of the questions that come up apply to acoustics as well. Also even if you are buying your first good production guitar the discussions here are REALLY important. In short don't buy the "Coolest" guitar you can find. Buy the best one for your style, comfort and sound. Because most of us play production guitars of one sort or another we tend to like or dislike a certain model when actually there are probably one or two things, that make up the guitar in total, that you like or don't like. My experience with this goes back to 1983, when through some really good fortune I was able to have Phillip Kubicki (of Factor bass fame) build me a neck and body to my specs.--Huge awakening! He asked me questions I had never given any thought to! What kind of body wood? What kind of neck wood? Did I want a different kind of wood for the top? how about binding? What size frets? what kind of finger board? What neck radius? What kind of neck profile? What scale length? What kind of nut? Believe it or not there were many more questions! There's a picture of that guitar below, 33 years later. Still an awesome guitar it feels like part of me! On this page we'll discuss all the things that went into this first true custom guitar for me and what has carried over into the proto-types you see on this site, and in turn what you might like in your ideal guitar. The solo below is this guitar on the Gretch pickup through Carvin Nomad on OD channel. Matt Fearns first take improvisation as part of Exeter-West Greenwich High School Artists Against Racism CD. From "Fall Of The Peacemakers" recorded shortly after 9-11. Used by permission.

Step one: Determining what you actually like in a guitar
This can be more difficult than you think! With me the best way to figure that out, with some guidance from the people at Kubicki, was to figure out which guitar that I played was most comfortable for me. What guitar did I like the best, and more importantly for this purpose, why? The answer was easy-I played a 1960 Gretch Duo Jet-- best guitar I'd ever played -- up to that point! At this the Kubicki salesman said "Ok let's start there. What do you like about it?" The first thing that came up to me then, wouldn't occur to me first now, but it was that it had a master volume control. Then he asked what about the neck? My initial reaction was simply "I like it" no real reason why, I hadn't thought about it. So there came another question! What kind of music do you play? "Southern Rock, country, some oldies" With that answer another question! Do you play any slide guitar? "Well yea all the time, that's one of the things I like about this guitar" (He was probably thinking finally we're getting somewhere!) But very politely he explained to me that he thought one reason I liked this guitar so much for slide is that it has a 17" radius fingerboard (flatter than most electrics) which makes it much easier to play slide and still have a really low action. Now that I had this revelation I had a question. Can we have a 17" radius on a tele neck? The answer was literally music to my ears-"Sure you can have any radius you want - as long as it's one we have tooling for". So 17" it was! Next was fret size-what size did I want? The Gretch had "medium jumbo" according to my new found friend. "Can we put those on a Tele?" " I told you you can have whatever you want that's the point here!" From there we went through all the questions above and then some but you get the idea.
Step 2: Determining what you really don't like in a guitar
This one is usually easier but possibly more important. Most players have something that really bothers them in guitar features. Let's talk about that master volume thing for a minute.The reason that my first reaction to what I wanted in a guitar was master volume is because I had played a 67 Fender Jaguar for a while- nice guitar-but aggravated me to no end because it had two separate volume controls that were switched, so depending on which tone mode you were in dictated which volume was the master volume. Ever try and play lead guitar, sing, and turn your guitar up or down when you had to look at every button or knob on the guitar to figure out what knob to turn? That experience made me realize how important one master volume knob was to me. Another thing that goes unnoticed quite often is how far forward or back the bridge is. For me a Strat or Jaguar or Jazzmaster all of which have the bridge way to the rear of the guitar are not comfortable. A tele., Les Paul, almost any vintage Gretch, Hagstrom Swede, all have bridges further forward and coincidentally are all fairly comfortable for me in that regard. Obviously judging by the number of Strats in the world that is not the case for everyone! The point is everyone is different. One other thing that gets overlooked a lot is control location. I have played Strats quite a bit and hate the fact that the volume knob is so close to the strings. I'm always turning it up or down by mistake when I play. Not a good thing on stage! If you look at the picture of my Kubicki above you'll see where the lacquer is worn right off just below the strings where I rest my fingers while I play-right where a Strat volume knob is! Again this is for my playing style. The point is if you want to build a custom instrument, or even spend a big chunk of change on a production instrument, you need to think about all these things.
Step 3: Sound (step 1 in the overall scheme of things) - What sounds do you need to be able to get? (electric)
Here again a good place to start is with guitars you like the sound of. Then from there in what direction would you like to expand or improve on it? There are a number of things to consider:
1. Type of pickups-Single coil - Dual coil (humbucker) - stacked dual coil. Generally single coils sound a little thinner and have a tendency to "Hum" in certain situations. If you like the vintage strat or Tele sound you probably want single coils. Dual coil or Humbucking pickups tend to sound much fatter and generally have a little more output, and as the name implies they don't normally "Hum". Stacked dual coils have some of the advantages of both, tighter sound than a Humbucker, more out put as a rule than a single coil and normally no "Hum". There are sub categories of each of these some have poles (6 to 24 poles depending on the design 6 or 12 is most common) some have laminations or bars like the center pickup on the Kubicki in the picture. ( that is actually a Gretsch Duo Jet pickup) Each has it's own advantages and disadvantages.
2. Wood:-different woods impart a different tone quality to the guitar. This effect is far less important in an electric than a straight out acoustic but is still a big factor. Where in the guitar the wood is, how thick it is, how much wood is there in total all play a role. In general, through neck guitars-those where the neck runs all the way from the headstock to the tail pin-get more of their wood factor from the neck wood as that is what the pickups are mounted in and that is what the strings are mounted to. Maple for example tends to be very bright and have really strong sustain. Mahogany generally a much warmer tone. Usually it's a good idea to take into consideration pickups and wood together because a good combination can broaden the sound capabilities of the guitar.
Sound (acoustic)
For the sake of this discussion we are talking about acoustic sound in a hybrid type guitar. First let's be very clear - If you want a guitar to sound like a 1930's Martin, or a 60's Guild this section will be of no help to you. You first need a full wallet and then find one of these treasures to buy! However, we can get a decent, live performance, acoustic sound. The key is to not go overboard trying to re-invent the wheel! First the very best acoustic sounds from this type of guitar come from the use of similar materials to a traditional acoustic, particularly in the bridge. Both LR Baggs and Fishman make acoustic hybrid pickups that use a conventional electric guitar metal bridge, typically a tune-a-matic style. They do work, but the acoustic sound is more like "It reminds you of an acoustic". (LR Baggs makes what they call an X Bridge which is a strat type bridge with tremelo and in combination with the their CNTRL X on board pre-amp, falls somewhere between the two, better than the tune-omatic types I've heard but not quite as good as conventional wooden acoustic bridges). The use of a conventional acoustic guitar bridge and saddle with a tusc, bone or graphtech saddle yield a far more acoustic tone. Carvin Guitars has made a really good quality Hybrid for over 20 years now. I think it was the first guitar of it's type to be widely used. I own one. The quality of both sound and guitar is excellent. For me personally the control set up isn't really great for quick switches back and forth but there is some really good information on their site. http://www.carvinguitars.com/catalog/guitars/ae185 Because the pickup is actually sensing the the vibrations in the saddle, not the actual motion of the string in an open air magnetic field, the material of that saddle and the bridge itself is crucial. On the flip side if you are using a through neck design the sustain is so good that the electric sound is really good as well. Again both Fishman and Baggs make under saddle acoustic pickups (technically transducers) that are really good. (The Baggs version is much less temperamental in my opinion) The other consideration is this: If you plug the acoustic side of your hybrid into a Marshall JCM 800 it will sound like a mismatched muddy cheap electric guitar! If on the other hand you plug it into a good quality acoustic amp or better yet a channel on a quality mixer the results will amaze you! These types of amplification have full range response and very good EQ parameters to work with. I prefer to use a mixer channel and a direct box which gives maximum flexibility, not to mention a direct box fits in your pocket to take to a gig! A Baggs Para DI is even better than a conventional direct box.The other thing to note is that strings affect the acoustic sound dramatically. A piezo type transducer picks up every little thing that touches the guitar-even on a typical acoustic electric. The difference here is we normally use EXL110 or white bronze .010 to .046 electric type strings. In the electric mode slight buzzes or other scratches and bends aren't audible because the magnetic field that is actually reproducing the sound is in open air and the field doesn't "Hear it". In acoustic mode however every little light string noise WILL be heard! A light touch with the picking hand is a must! (or use heavier strings).
Step 4:
Take all the info you've gathered from the ideas above and your own ideas, and compile a preliminary list of what you think your guitar should include. Notice the word preliminary! It's been my experience that every good idea rarely will fit in any one instrument! Once you have a wish list compiled go through it and prioritize what is most important to you. When making final selections on things like pickups some professional advice is more than helpful. You don't want to select a pickup, or combination of pickups, because your buddy says they're cool! Going to Seymour Duncan's website is one option that could be helpful. http://www.seymourduncan.com/support/
Click on the Audio samples link and you'll get some good samples to put you in the ballpark.
Also Carvin has visual graphs of pickup output that are helpful to some people. Here's the link to that.
http://www.carvinguitars.com/pickups/
Include in your list things like neck profile-narrow? wide? thick? thin? flatter or more radiused fret board? Back of neck shape? If you aren't sure, an example of a neck you really like is a great place to start.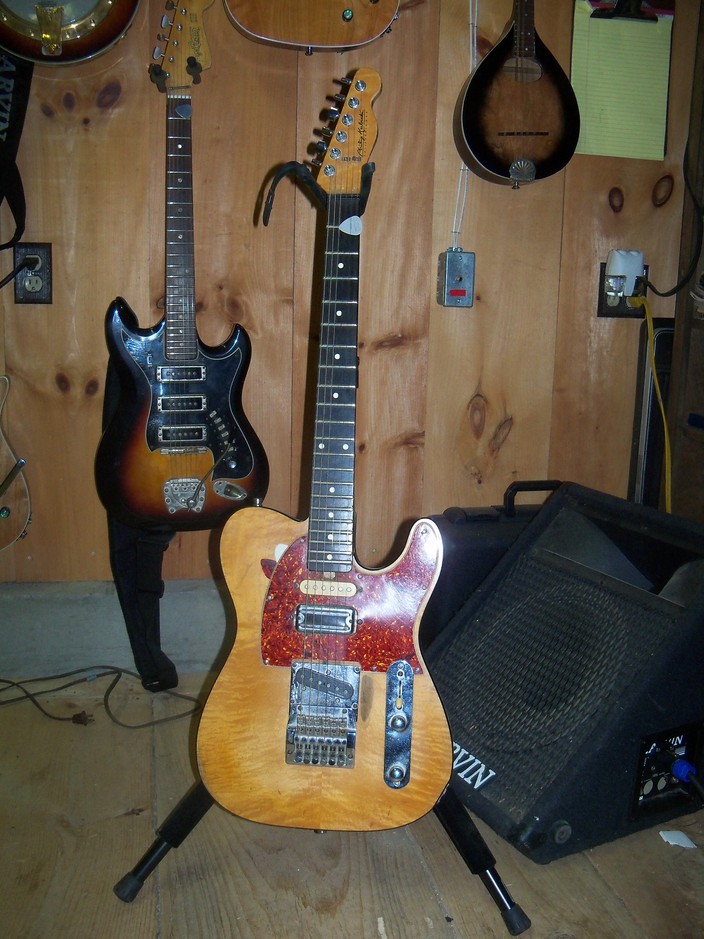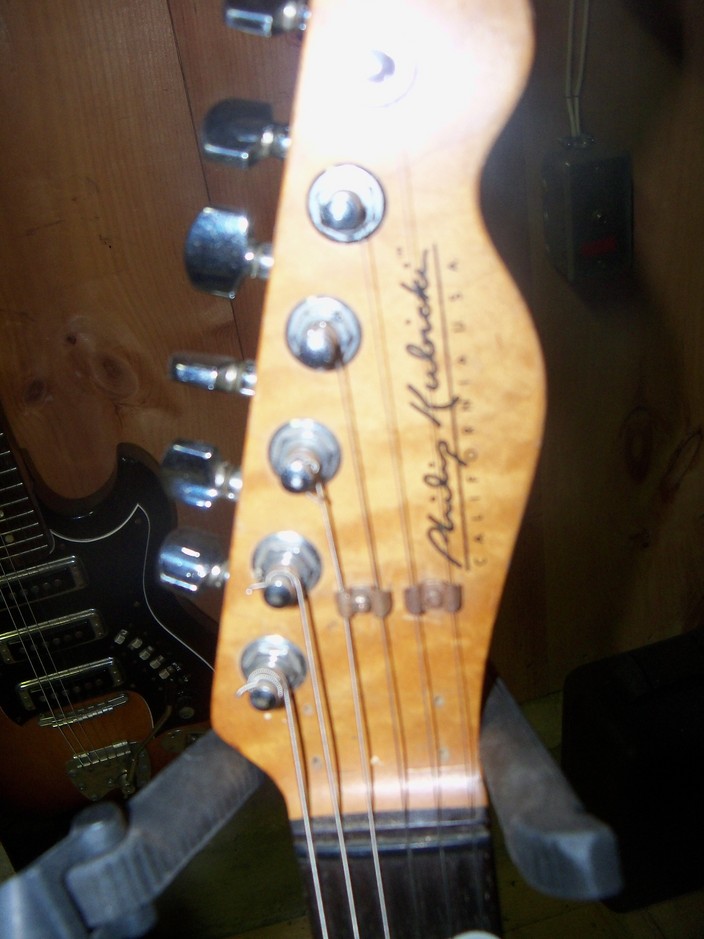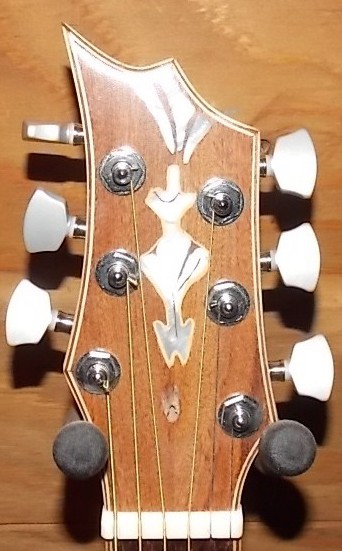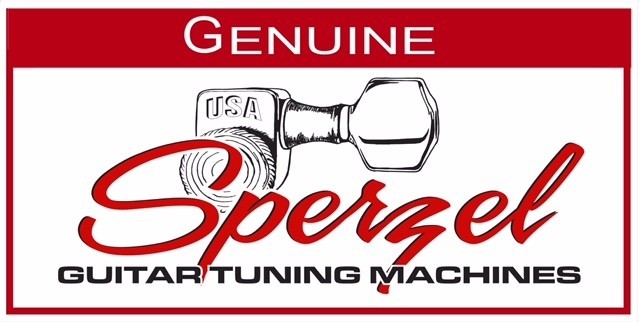 Click on an icon above to view that company's products